2 tags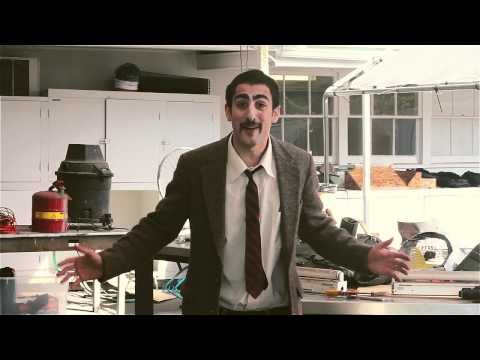 2 tags
Wilder Reviews! Part 1
Atlas Shrugged by Ayn Rand All of the smart people get on a boat and party and have a great time. Then the boat sinks. In a twist ending it was The Titanic. The Lord of the Rings by J.R.R. Tolkien A giant floating eye wants his ring back but a bunch of dicks throw it into a volcano. In an unrelated subplot a gray anorexic leper also gets tossed into the volcano. Twelve Angry Men by Reginald Rose...
2 tags
2 tags
Writing Advice to a Friend-Writer-Blob
A friend(-ly stalker) sent me his completed novel (which is EPIC and will make him a googlianaire). I felt like the only thing it was missing were freshy awesome metaphors. Skip ahead a few emails and here are a few phrases I cooked up to enhance his manuscript. Please use these in your own writing be it a short story, novel, or suicide note but make sure you credit me as good people. Here goes: ...
2 tags
2 tags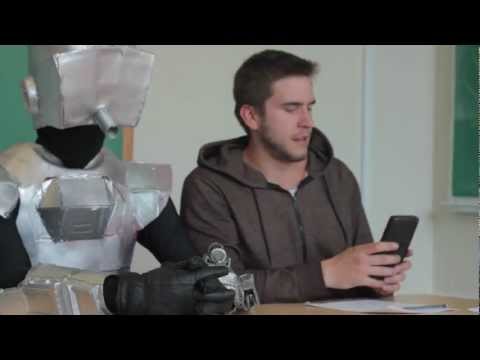 Life presumes there's something going on.
Well, hey there. I've been Internet-less for a large portion of Summer yet somehow enjoying myself. Apparently there are "lifey" activities as fun as perusing Topless Robot or Cracked. Like fishing. Well, not fishing. But other things. And I've been doing them. Road trips, paintball, camping, grilling, horror movie-athons, et cetera. Now that I'm a graduated man I can...
2 tags
2 tags
2 tags
"I AM JAMES HOLMES A STAFF OF NATWEST BANK LONDON I HAVE A BUSINESS PLAN I WISH..."
– An email from James Holmes, a staff of Natwest Bank London. I think their caps lock key is stuck.
1 tag
Mendengar Saya Mengaum!
I'm an expatriate - a global caste enlightened about other cultures and ignorant of their own. My parents didn't have this problem. The old man hails from silent mountain men, regular Jeremiah Johnsons; Mom a lineage of New Orleans socialites. Obligatory family photo. The old man started working foreign assignments when I turned four. International accommodation held many...
5 tags
1 tag
5 tags
2 tags
2 tags
Big bald head, pink glasses, sandals with socks
Sitting in my weekly Literature Symposium. Today's topic is Marvin Mudrick, the sardonic founder of UCSB's College of Creative Studies and winner of 1925's Silliest Name Award. I like to think he was the secret fifth founder of Hogwarts, but that's a joke for another genre.
2 tags
3 tags
1 tag
thejonathanfeed asked: i love you...
1 tag
1 tag
1 tag
3 tags
*Life Update
Hey, Desmond here with a random once-in-a-while opportunity for you (that is, my devoted reader) to hear me (that is, Desmond Wilder, secret agent) blab about whiny lifey stuff. This is an unusual occurrence as my narcissism usually manifests in snippets of my personal work - just check out this blog's archives. I'm not much of an underdog, or underpuppy, or whatever the cuter...
2 tags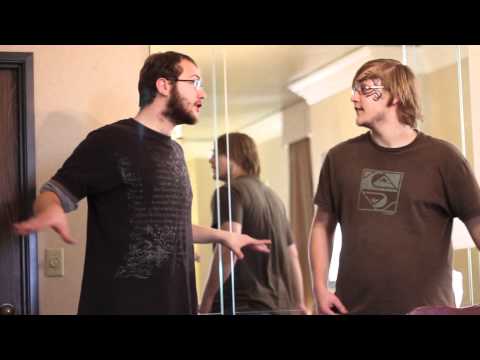 Anonymous asked: If you could become any fruit, what fruit would you be?
1 tag
Anonymous asked: Do you remember me?
2 tags
1 tag
1 tag
1 tag
1 tag
1 tag
1 tag
1 tag
1 tag
1 tag
1 tag
1 tag
1 tag
Watch
Steven Ray Morris, a brilliant filmmaker, produced The Premiere while I was in my Junior year at UCSB. As Steven puts it on his blog: The Premiere is about a young and now frustrated filmmaker as he attends the premiere of his ex-girlfriend's new film only to be reminded of the great love they once had together. But I repost the film purely for selfish reasons: I have a cameo! Briefly, yes,...
1 tag
1 tag
2 tags
Anonymous asked: Pretty sure you've always wanted to see me naked.. Well.. I'm feeling pretty adventurous today so go to datelink5(dot)com (switch [dot] with .) then sign up and find my profile under the username 'lolsummer69'. I hid my face in the pictures. but I want you to guess who I am and then hit me up on Facebook lol. Good luck.
2 tags
"Does this Oval Office make my butt look fat?"
I was perusing my Facebook Notes (hey, if I'm narcissistic enough to name my blog Desmond Wilder: Self Construction, I can Facebook stalk myself too…) and came upon this little diddy I wrote back on November 4th, 2008, when then Illinois Senator Barack Obama smacked John McCain down, son! Someday this might supplement amounting evidence that I'm a misogynist, but today,...
2 tags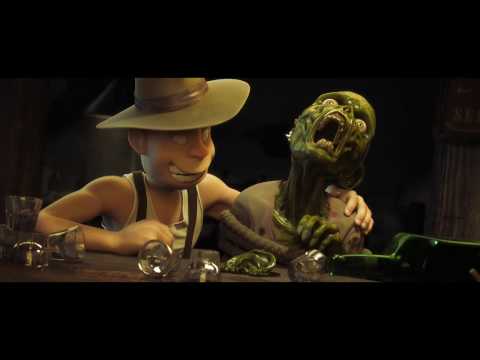 4 tags